by Taige Zhang
Facebook is rolling out a new feature called Graph Search. It's in beta right now and not available to everyone (request early access at Graph Search) but if you're eager to take a look, we'll show you what Graph Search looks like.
I also want to highlight Graph Search's first time user experience. It's interesting to see how web companies launch new features. I think this feature tour is excellence because its minimal yet effective. Let's see how they expose their new feature to users.
Once Graph Search is made available to you, you'll see the "take a tour" tooltip on your FB newsfeed. Click on it to start the tour.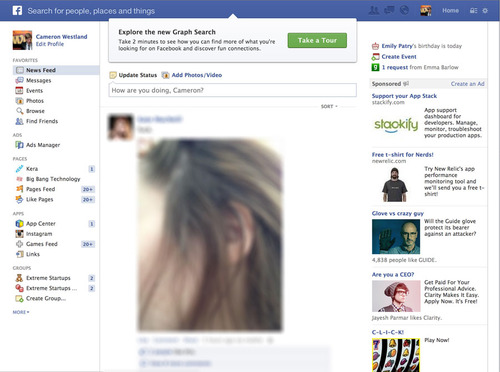 Then FB introduces you to the search bar UI and asks you to make your first search while greying out the rest of facebook. Like Google, it auto suggests some searches for you.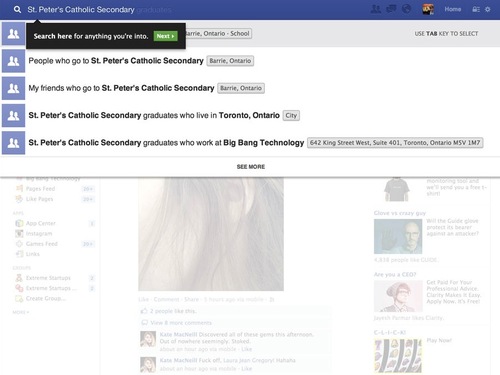 Next, Facebook explains how you can use simple phrases to further explore the search item you are interested in.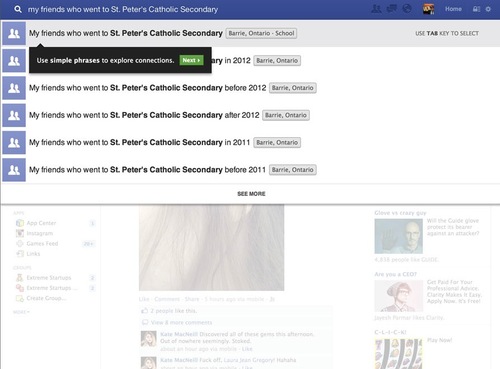 It tells you this is where friend summaries and relationships are displayed.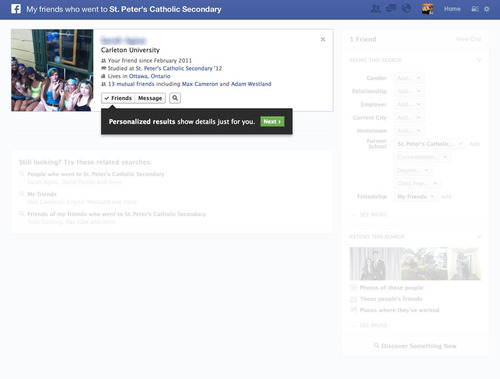 Finally, the interactive product tutorial is over. It now asks you do your own search and gives some examples.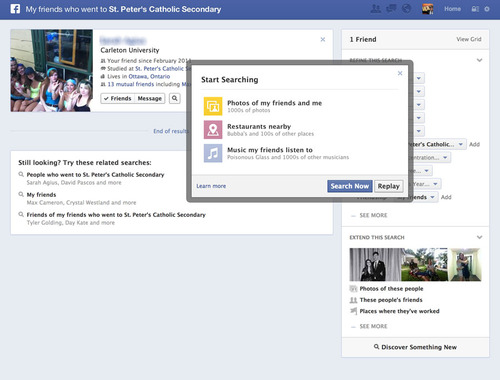 This is a video of the Facebook Graph Search Tutorial.
–
Follow Taige Zhang on Twitter: www.twitter.com/taigeair