1. Blogging: Inbound Marketing, Content Marketing, SEO
Tumblr is a great and easy way to start your content marketing strategy and improve your SEO. Add a subdomain to your site and set up a custom tumblr. Make sure you have a strong banner or CTA back to your main site.??
We use tumblr for our blog. For some inspiration see the best tumblr blogs for designers.
Runner Up: Blogger??and Wordpress can be just as quick and also allow custom domains.
2. Onboarding: How it works, Product Tours, Intro Video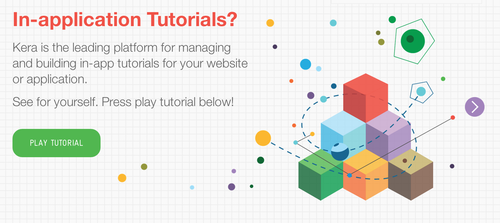 Kera is our product and we believe it's the best way to teach someone how to use your application after they've signed up. Videos are great for generating excitement and getting points across but not that effective in teaching a user how to actually use your application because it's out of context. An interactive tutorial can really help users assimilate to your application.
Runner Up: WalkMe is a good alternative for building a tooltip walkthrough.
3. Communications: Email Marketing, Segmenting users, CRM and Customer Support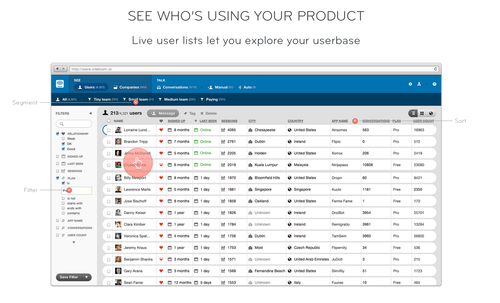 Intercom is the best way to segment, communicate with, and understand your users. We use it to welcome new users, track what stage they are in the funnel, when they signed up, last logged in, etc. We also use it to provide support and send newsletters.
Runner Ups: MailChimp and Zendesk??are powerful specialists. We find intercom perfect for our needs right now because we don't have heavy email marketing campaigns nor huge support requirements which you might need depending on your startup.
4. Understanding Users: Analytics, A/B testing, Segmenting Users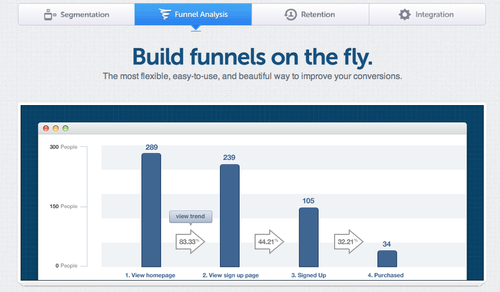 Mixpanel is our favourite way to segment users and understand our data. It's great for funnel analysis and powerful for understanding where your users come from and what they do.
Runner Ups: Google Analytics, Geckoboard, and Optimizely.??
5. Social Media: Community Management, PR,??Measure Social ROI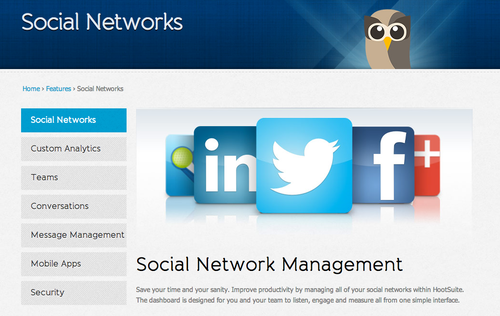 Hootsuite is a powerful way to manage all your social media channels including Twitter, Facebook, Google Plus, and LinkedIn. They also provide good analytics on your social media efforts.
Notable Mentions
HubSpot??is a very hot and highly respected marketing solution we haven't gotten around to trying but it's had great reviews. A bit pricey for startups though.
Stride is cheaper and easier to use than Salesforce for CRM and Lead Management.
So that's what we use at Kera. Thanks for reading and I hope it was helpful.??
—Taige Zhang (@taigeair)