This is our second product site review! In our Product Page Report Card series we analyse and grade how web applications introduce their product and onboard their users. We have a queue of companies to review and it's a lot of fun.??
Today, we???ll be looking at AeroFS.
Initial Impression
Simple and minimal. Feeling of fast and light. Action-oriented because of its large CTA. Not much selling happening.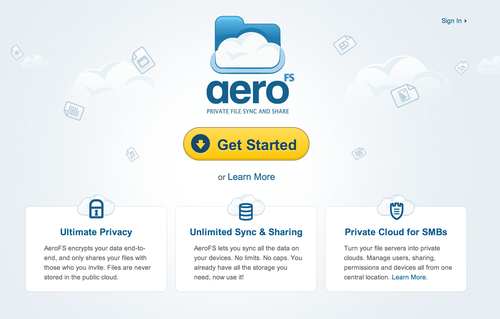 Grading Criteria
1. Hook: Websites should convey a key idea or concept to help the user put the product in an easily understandable category first: Meaning first, details second. AeroFS???s hook is right under its logo. ???Private file sync and share.??? It makes a clear statement that leads the user to ask, ???Interesting, details please??????Grade: A
2. Problem and Pain Explained: It is important to highlight the problem and pain before offering a solution. AeroFS does this with some questions in the features section:
Need to manage multiple users? Control sharing outside of your team? Auditing? Backup for all your employee devices? Then AeroFS Business solutions may be for you.
Grade: A-
3. Top Level Picture:??AeroFS clearly states what it???s about on its home page with its hook/tagline: ???private file sync and share???. It???s 5 words but I???m sure a lot of thought went into it. Its reference to Dropbox is great and a powerful shortcut to explaining the product.??Grade: A+
4. Three??Key Benefits Explained: It???s free, private, and unlimited. These points are emphasised repeatedly, while other benefits are mentioned less.??Grade: A
5. Social Proof & Partners: AeroFS doesn???t list many customers or partners, but some press mention on the pricing page helps.??Grade: B+
6. Multimedia & Video: AeroFS doesn???t use multimedia or video.??Grade: C
7. Use Cases: AeroFS doesn???t use multimedia or video.??Grade: C
8. Calls to Action: Get started is massive and pretty much the only thing you???ll click.

Grade: A
9. Onboarding:??AeroFS makes sure you???re taken care of as soon as you sign up. You???ll be shown what to do, where to click and where to look. It doesn???t leave its users in the dark.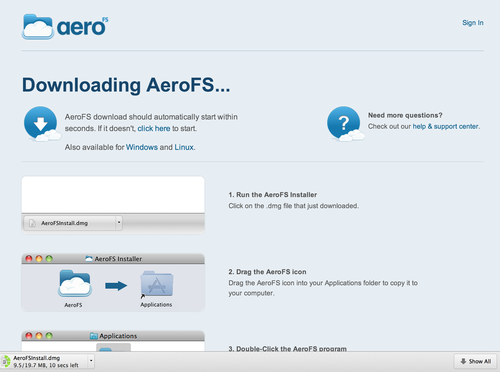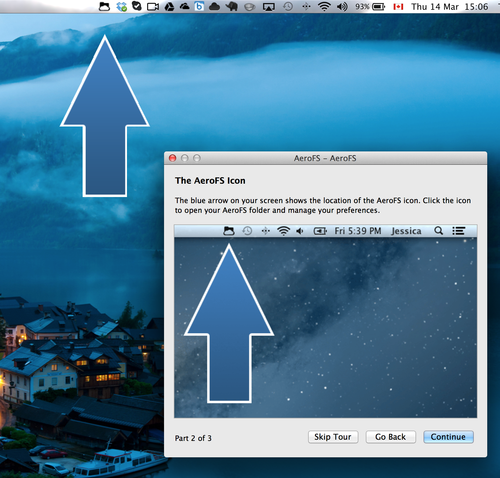 Grade: A+
Overall Grade: A-
AeroFS does a fantastic job of explaining the product and highlighting the benefits. It did really well in the hook and top level overview but missed out on areas such as using multimedia and use cases.
Be sure to comment or get in touch if you want to be reviewed.
You should follow Kera on twitter here.
Taige Zhang
Product Marketing at Kera